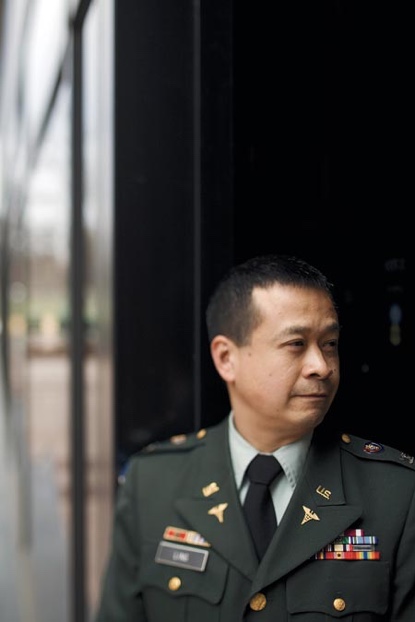 Our Story: Opportunity in Adversity
In 2003, Dr. Geoff Ling, co-founder of On Demand Pharmaceuticals, was on his first deployment as a Lieutenant Colonel in the U.S. Army at a combat support hospital in Afghanistan. His job was to run the intensive care unit. All of the medicines available to him fit in the back of a small ATV.
One of his first patients was a young American soldier with a severe traumatic brain injury and dysautonomia—a condition which causes the blood pressure and heart rate to go haywire.
"This soldier desperately needed to be transported to a hospital," said Ling. "But we couldn't transport him until his blood pressure was stabilized and we couldn't stabilize his blood pressure without bromocriptine, which is a generic medicine used to treat this condition that is widely available at any U.S. pharmacy but not used enough to be stocked in a combat support hospital."
Using combinations of other drugs to try and stabilize his blood pressure, Dr. Ling and his team waited nearly 48 hours in the tent hospital for the Air Force to commission a special flight to deliver the medicine. "We just prayed this kid wouldn't die while we waited…we weren't confident he would make it," said Ling. "I kept thinking, there has to be a better way. There is always opportunity in adversity."
Once the medicine was received and the soldier was stabilized, he was successfully transported by the Air Force combat casualty air transport team, survived, and returned to his family in the U.S.
Dr. Ling's frustration at not having medicines available in remote areas turned to inspiration when he realized if he had a chemistry set, he could make the drugs himself with some simple starting materials like a pencil (carbon), an egg (sulfur), and water (hydrogen). And then he took his idea a step further- why not build an automatic chemistry set so you can make anything you want, when you need it, wherever you are?
Why not build an automatic chemistry set so you can make anything you want when you need it, wherever you are?
When Dr. Ling's tour ended and he returned home, he pitched the idea to DARPA while interviewing for a leadership position there. After accepting the position, he launched a program to research the idea further. With funding from DARPA, the idea of the Pharmacy on Demand (PoD) was realized by a team of researchers at MIT. On Demand Pharmaceuticals was launched to move PoD from the lab into the market and bring this much-needed technology to the world.